Militaria Auctions was founded in 2013 by Xavier Aiolfi. A man eager to develop the dynamic market of historical and military souvenirs in Belgium. A few sales after its creation, the company was taken over by the RégiArm press group, which owns the famous titles "Uniformes" and "Gazette des Armes".
In 2021, two young French actors of the Militaria world, Emilie Weyl and Adrien Stéphan, decided to start the adventure of recreating an auction room dedicated exclusively to the theme that is dear to them in Belgium.
Emilie Weyl
Born in 1981 in Alsace, she has been interested in military objects ever since her young age. Probably encouraged by stories of her grandfather of the second war. As a teenager, she began collecting military objects from the Second World War and quickly became passionate about military chaplaincy. She will lend her collection in 2019 to the traveling exhibition commemorating the 75th anniversary of the Allied landings in Normandy. Director of the contemporary department in the consulting firm Aiolfi, she is also one of the extras of the show "Treasures of War" which will be broadcast from October 2021 on the channel RMC Découverte.  She is a shareholder and manager of the company Militaria Auction.
Adrien Stéphan
Born in 1994 in Normandy, Adrien developed at a young age his passion for the battle of Normandy and it quickly led him to be interested in the helmets of the different belligerents. Thanks to his thirst for knowledge, he quickly excelled in this field. He joined the Aiolfi company as an intern in 2016, and he made his mark thanks to his many talents. Later he became an assistant in the contemporary department, then an assistant to Xavier Aiolfi. In 2020 he became an expert in the contemporary department and today he is a shareholder of the company Militaria Auction with Emile.
Xavier Aiolfi
After a career full of twists and turns (you can discover more on Wikipedia :https://fr.wikipedia.org/wiki/Xavier_Aiolfi), Xavier Aiolfi's company is one of the references of the Militaria market in Europe today. The largest French sales of military memorabilia of the twentieth century has been organized by his structure and continue to be so. For more than 20 years, the greatest collectors have trusted his way of promoting and selling their pieces. He is, among other things, the author of a dozen books, has participated in numerous television programs and documentaries and is one of the characters in the new RMC Découverte series "Trésors de Guerre". His company "Aiolfi.com" carries out the expertises of Militaria Auctions and takes care of its promotion.
Angel Johann
Johann ANGEL goes by HUGO was born in 1993 in Caen, France. He has been influenced by the history of his region, especially the battle of Normandy.
After a degree in law, economics and management, he decided to pursue a Master's degree in innovation development. Driven by a curiosity that leads him both to future issues and a knowledge of history. This passion and his diverse skills have led him to collaborate with us. He is a management assistant and is in charge of customer relations and the secretary of Militaria Auctions.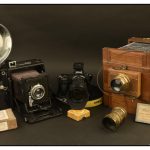 Frédéric Coune
He is without doubt the most famous and talented photographer in the world of Militaria. He is a true legend. Frédéric draws one of the sources of his talent from the fact of being a collector and thus having these feelings with the objects. He is the author of several books and numerous articles in specialized magazines. He is the official photographer of Militaria Auctions.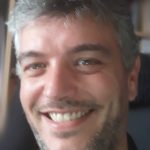 Olivier Lahaye
Born in 1979 in Caen, Olivier is an IT engineer for more than 20 years, and specialized in website creation, hosting, and digital marketing. Great-grandson of a resistance fighter who belonged to the Marland group, he was interested in the history of the Normandy landings since he was young.
---